50 years in the making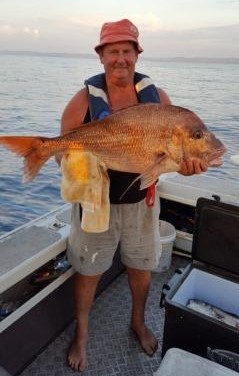 They say good things happen to people that wait, Colin's sticking to that story. It's taken 50 years for Colin to break into the 20lb club, however he was making it hard on himself. To eager to go fishing left the 8lb line on his bait runner and away we go.
Then all of a sudden the bait runner started to sing, twenty minutes later and a straightened hooked a 10.65kg (23.48lb) monster arrives on deck.
Well done Colin. (March 2019)